Gender-based Study of Stance Features in Blogs through Corpus Techniques
Study of Stance Features in Blogs through Corpus Techniques
Keywords:
attitude markers, boosters, hedges, self-mention, stance
Abstract
The current study explores the uses of stance features in blogs: Self mention, hedges, boosters and attitude markers as used by Pakistani male and female bloggers. A quantitative approach is used because of the descriptive nature of this study. The paper aims at capturing the differences or similarities in using stance features by male and female Pakistani bloggers. Hyland's (2005) interaction model is used to analyze the corpus which was compiled specifically for this study. The corpus consists of 20 blogs, 10 each by male and female bloggers. The findings of the study indicate that the female bloggers use a large number of first person pronouns than their male counterpart in their blogs. The findings further reveal that the female bloggers use hedges more frequently as compared to male bloggers. However, the boosters are more frequently used by male bloggers. Finally, it is concluded that the female bloggers prefer to use stance features which are related to uncertainty, whereas male bloggers use the features which are neutral in their tone but assert their points of view.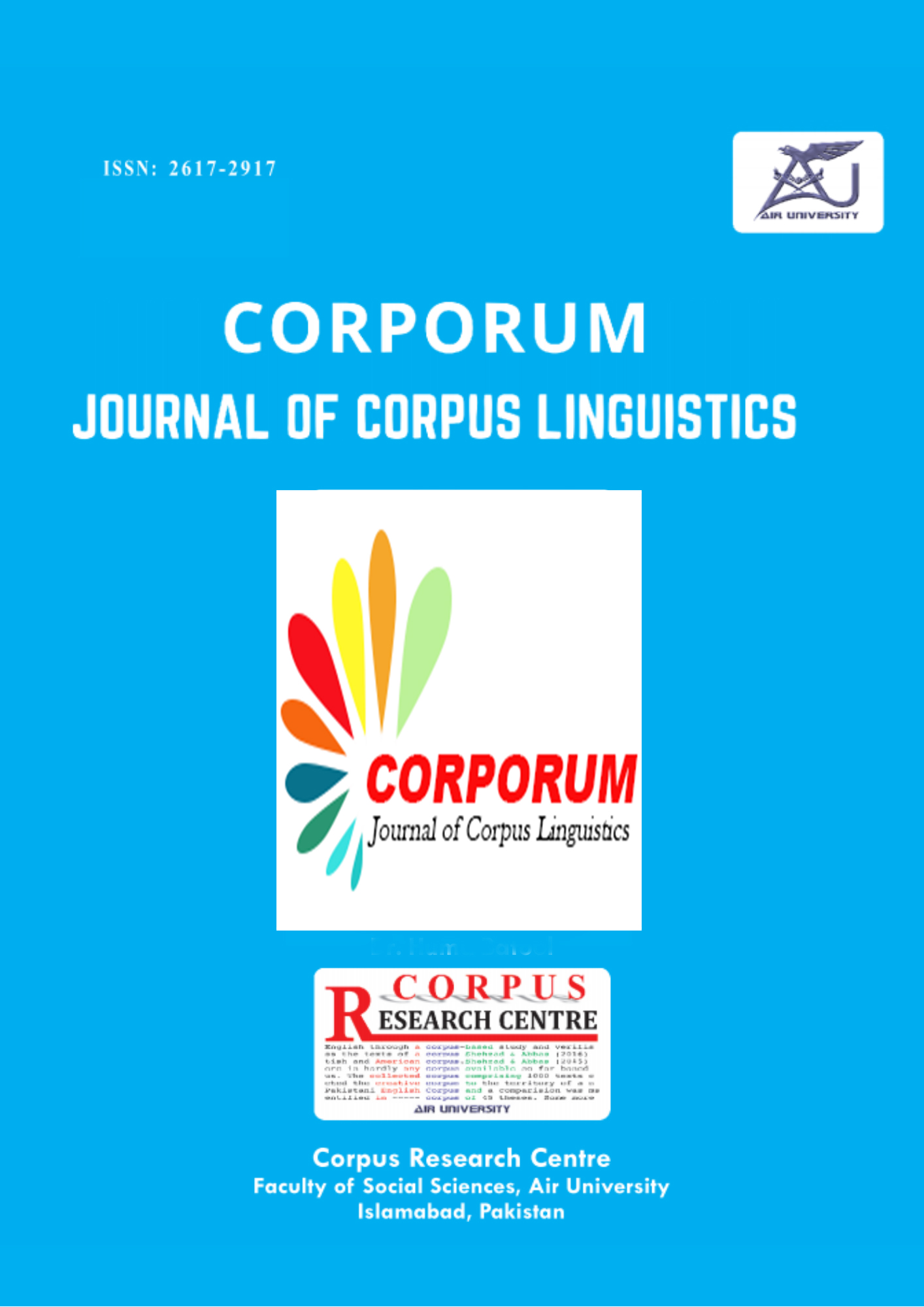 Published
2020-06-18 — Updated on 2020-07-02
How to Cite
1.
Yousaf M, Ali Khan I. Gender-based Study of Stance Features in Blogs through Corpus Techniques: Study of Stance Features in Blogs through Corpus Techniques. Corporum [Internet]. 2020Jul.2 [cited 2022Jan.28];1(2):17-30. Available from: https://journals.au.edu.pk/ojscrc/index.php/crc/article/view/35