An Analysis of Writers' Moves and Authorial Stance in Research Articles' Abstracts
Analysis of Writers' Moves and Authorial Stance in Research Articles' Abstracts
Keywords:
genre analysis, articles' abstracts, moves analysis, authorial stance, attitudinal adverbs, attitudinal adjectives
Abstract
Research papers' abstracts act as a window for the readers as they can peek through and establish a precise idea about what holds for them. One hundred research papers' abstracts were selected, fifty each from the genres of engineering and social sciences.Moves analysis was carried out in accordance with their linguistic realizations and the
authorial stance of the writers. The theoretical framework consisted of Santos's (1996) postulation of move structure in research abstracts, in which he has mentioned five moves structure for writing an abstract. Whereas, Pho's (2008) model was selected for the linguistic realization of those moves and the analysis of the authorial stance. The writers while writing articles' abstracts for the genre of engineering, focus more on the methodology of their research, use minimal attitudinal linguistic items and claim no authority of the research. On the other hand, writers while writing the research papers' abstracts for the genre of social sciences focus more on the introduction of the research, frequently use attitudinal linguistic items and have adapted to claiming authority of their own research. These differences mark the difference of conventions set by the writers of both genres, for writing research papers' abstracts.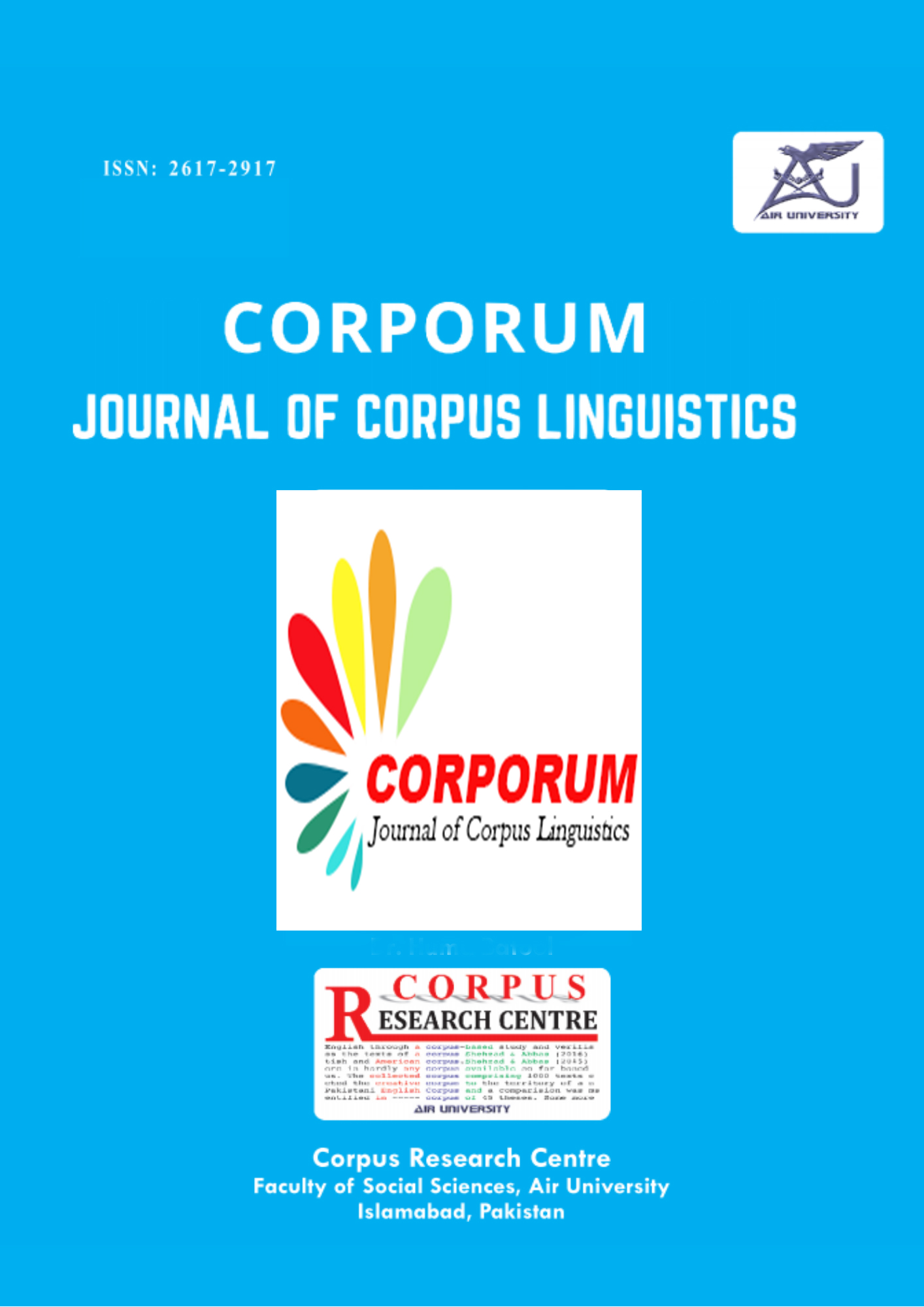 Published
2020-06-18 — Updated on 2020-07-13
How to Cite
1.
Hafeez A, Malik Z, Naveed Javeed Cheema A. An Analysis of Writers' Moves and Authorial Stance in Research Articles' Abstracts: Analysis of Writers' Moves and Authorial Stance in Research Articles' Abstracts. Corporum [Internet]. 2020Jul.13 [cited 2022Jan.28];1(2):45-62. Available from: https://journals.au.edu.pk/ojscrc/index.php/crc/article/view/37