A Metadiscourse Study of Boosters and Hedges in Research Article Abstracts
Study of Boosters and Hedges in Research Article Abstracts
Keywords:
abstracts, boosters, hedges, metadiscourse, research articles
Abstract
Metadiscourse serves as a tool for building relationship between the author and the reader, and among the text and the audience by enhancing the communicative tendency of the discourse. A careful use of communicative strategies creates a balanced discourse which appeals the readership and improves the acceptability of the research. This study is an attempt toinvestigate authorial stance through hedges and boosters used in the abstracts of the research articles. The focus of present study is on the abstracts of research articles from the disciplines of English and Education by Pakistani writers. It was found that the writers employed almost equal amounts of hedging and boosting which shows their awareness on the subject. Modal auxiliaries were found to be most frequently used hedges whereas strong boosters like "found" and"showed" predominantly occurred in the selected corpus. This study is particularly significant from the aspect of learning of the novice researchers and can greatly add to their knowledge of practical usage of communicative devices.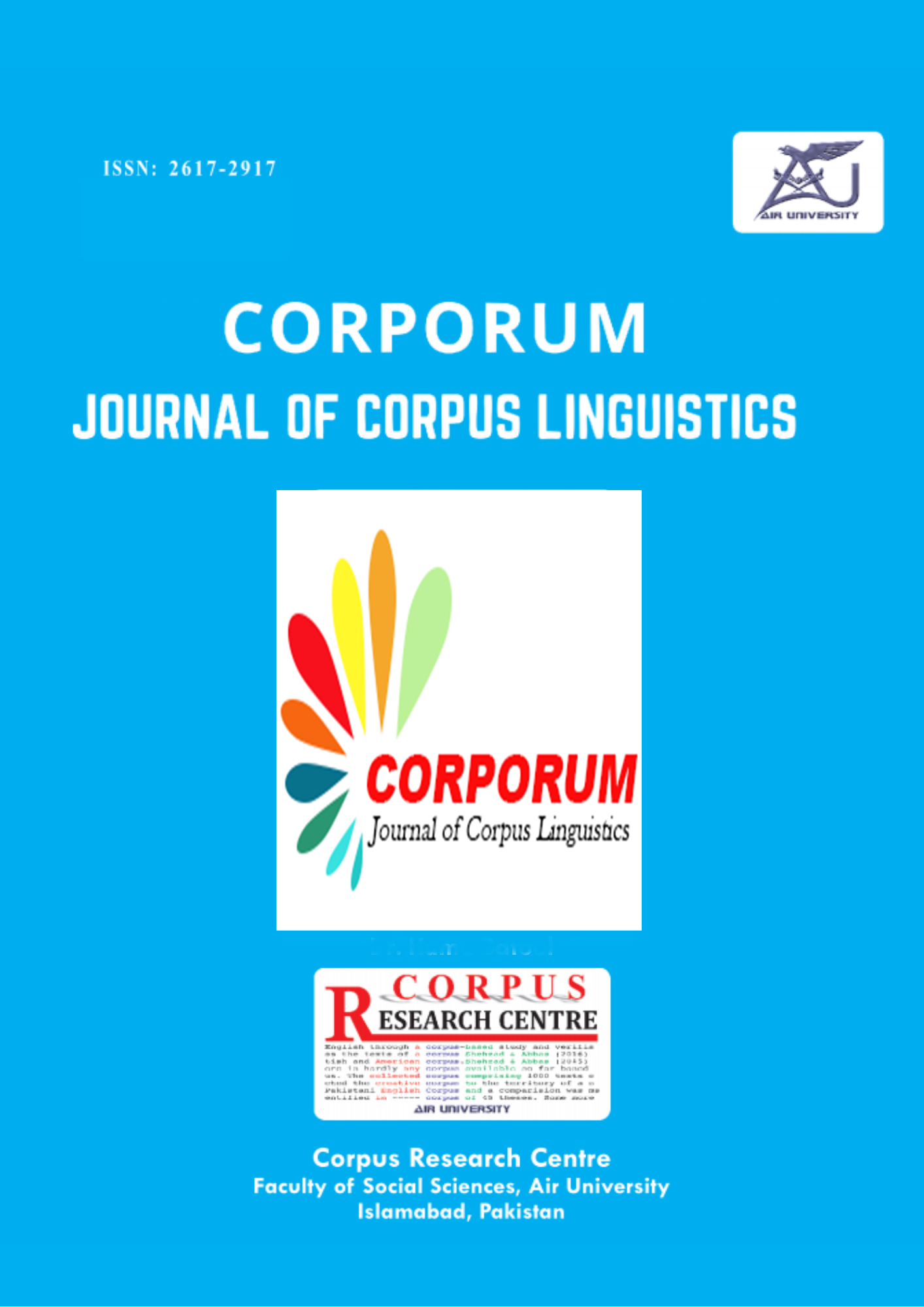 Published
2020-06-18 — Updated on 2020-07-02
How to Cite
1.
Zafar S. A Metadiscourse Study of Boosters and Hedges in Research Article Abstracts: Study of Boosters and Hedges in Research Article Abstracts. Corporum [Internet]. 2020Jul.2 [cited 2022Jan.28];1(1):29-41. Available from: https://journals.au.edu.pk/ojscrc/index.php/crc/article/view/30