A Corpus-based Study of Metafunction in American Presidential Debates
Study of Meta function in American Presidential Debates
Keywords:
assertiveness, corpus analysis, interpersonal metafunction, modality, presidential debates, systemic functional grammar
Abstract
This study attempts to carry out an analysis of three American presidential debates between Donald Trump and Hillary Clinton that took place before US elections 2016. The debates have been analyzed by applying Systemic Functional Grammar in order to undergo Critical Discourse Analysis by using corpus based approach. Interpersonal metafunction of Halliday's (2001) SFG (now onwards used for Systemic Functional Grammar) has been used to study and further interpret the implications of choosing lexico-grammatical tools like modal verbs, modal adjuncts and personal pronouns. The findings show that interpersonal metafunction is a part of political discourse intending to gain public favors by influencing opinion, establishing speaker's own assertiveness,drawing public attention towards the issues highlighted by them. In addition, the politicians exploit these metafunctional resources of language to defend their positions also. It is also revealed that Hillary Clinton was found more assertive, determined and committed in the course of debates for making more use of modal auxiliaries and first personal pronoun while Donald Trump was found more judgmental, evaluative and straight forward on the basis of frequent use of modal adjuncts and second personal pronoun.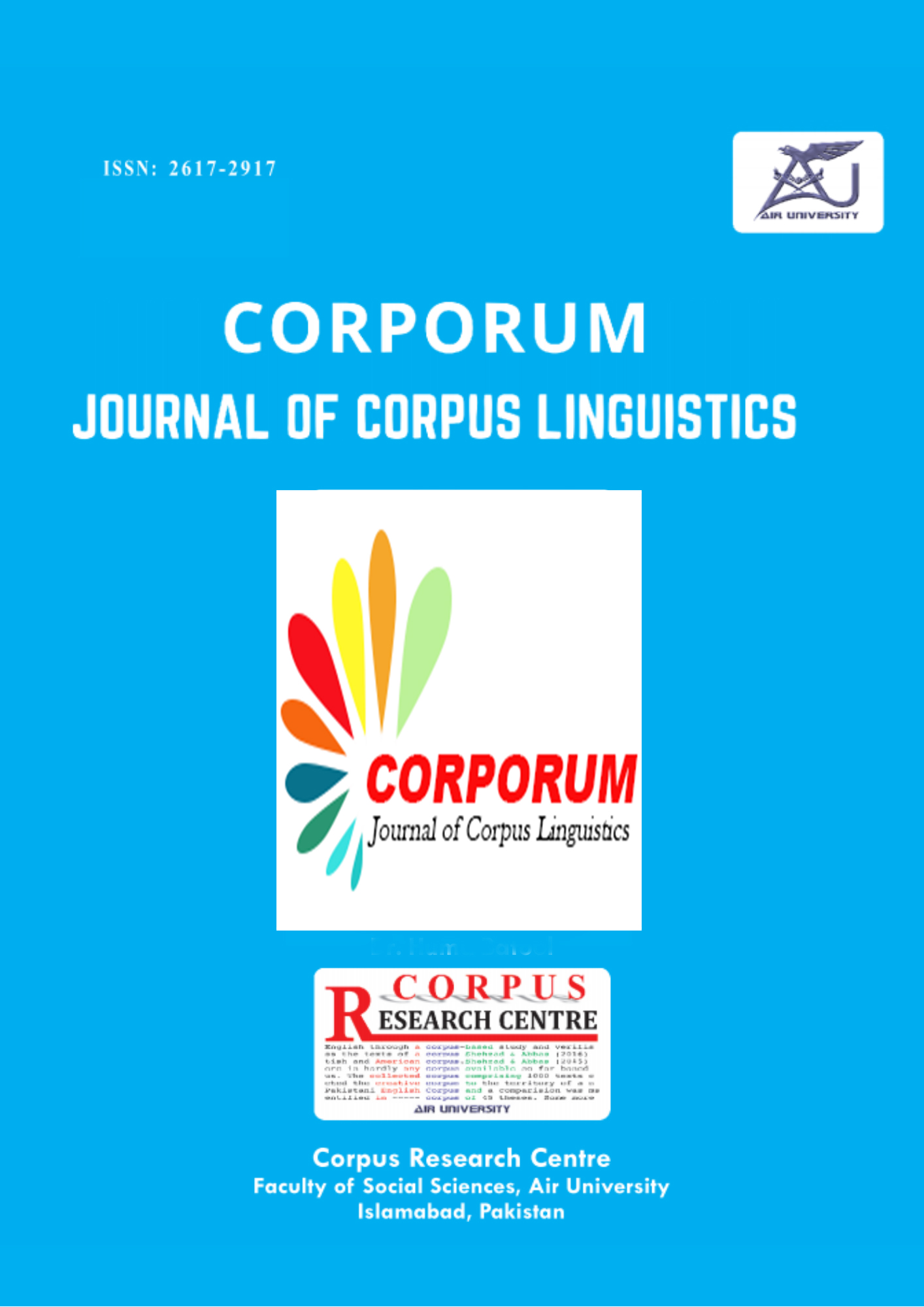 Published
2020-06-18 — Updated on 2020-07-02
How to Cite
1.
Faraz H, Kausar G, Abbas A. A Corpus-based Study of Metafunction in American Presidential Debates: Study of Meta function in American Presidential Debates. Corporum [Internet]. 2020Jul.2 [cited 2022Jan.28];1(2):31-44. Available from: https://journals.au.edu.pk/ojscrc/index.php/crc/article/view/36