Academic Word List in Pakistani Legal Discourse
Academic Word List in Pakistani Legal Discourse
Keywords:
academic word list, corpus, legal discourse, word families
Abstract
This corpus-based study aims at exploring the most frequently-used academic words in legal discourse and compares the wordlist to the distribution of high frequency words in Coxhead"s Academic Word List (AWL) in order to examine their coverage within the law corpus. This study is an attempt to develop an academic word list of frequently used linguistic items and explore the contextual use of words in legal discourse. For this research, a corpus of 76 law research articles, consisting of approximately 246,426 words from 3 law sub-disciplines (Corporate Law, Pakistan Tax Decision and All Pakistan Legal) were compiled and analyzed based on two criteria; frequency and range. Based on the analysis, a list consisting of 72 academic word families were produced to provide a useful law academic word list. A word to be included in the list must occur at least 50 times in the corpus. This study concluded that attempts must be made to create discipline-specific word lists. Further pedagogical implications arediscussed in detail.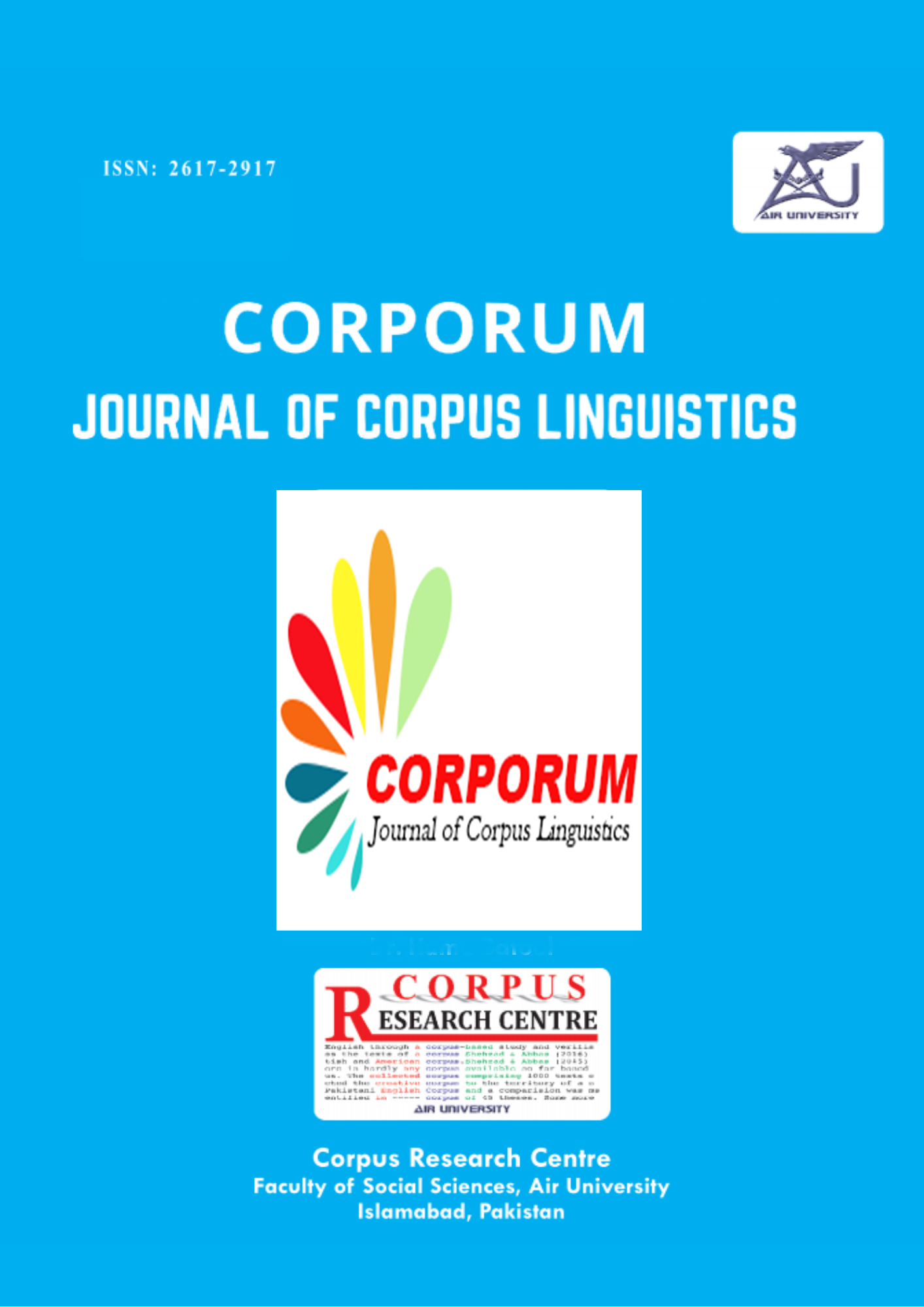 Published
2020-06-18 — Updated on 2020-07-02
How to Cite
1.
Academic Word List in Pakistani Legal Discourse: Academic Word List in Pakistani Legal Discourse. Corporum [Internet]. 2020Jul.2 [cited 2022Jan.29];1(1):70-83. Available from: https://journals.au.edu.pk/ojscrc/index.php/crc/article/view/33