A Corpus Analysis of Metaphorical Expressions in Covid-19 Open Research Dataset (CORD19)
Keywords:
calamity, corpus, linguistics, Covid-19, crime, metaphors and war
Abstract
Metaphors play a significant role in shaping our thoughts and processes of communication. They are extensively used in everyday language and hence are an indispensable part of shaping human thought and language structures. Therefore, amid the current situation of Covid-19, this paper investigated variation in language use particularly focusing on metaphors to describe this pandemic. Adhering to a mixed method, the corpora of Covid-19 Open Research Dataset (CORD-19) were selected since it was openly available in the Sketch Engine database. Quantitatively, the analysis of metaphorical expressions was carried out with the help of corpus tools. Furthermore, the concordances of the selected metaphors were discussed with a critical lens. The findings of the current work showed that people made use of metaphorical expressions from the domains of war, crime, and calamity to highlight the gravity of the pandemic. Moreover, the results also showed that these metaphors denote aspects of real war, crime, and catastrophe and hence demand urgent action in an emergency. They also brought to light that the use of such metaphors inflicted damage on the thinking processes of the people.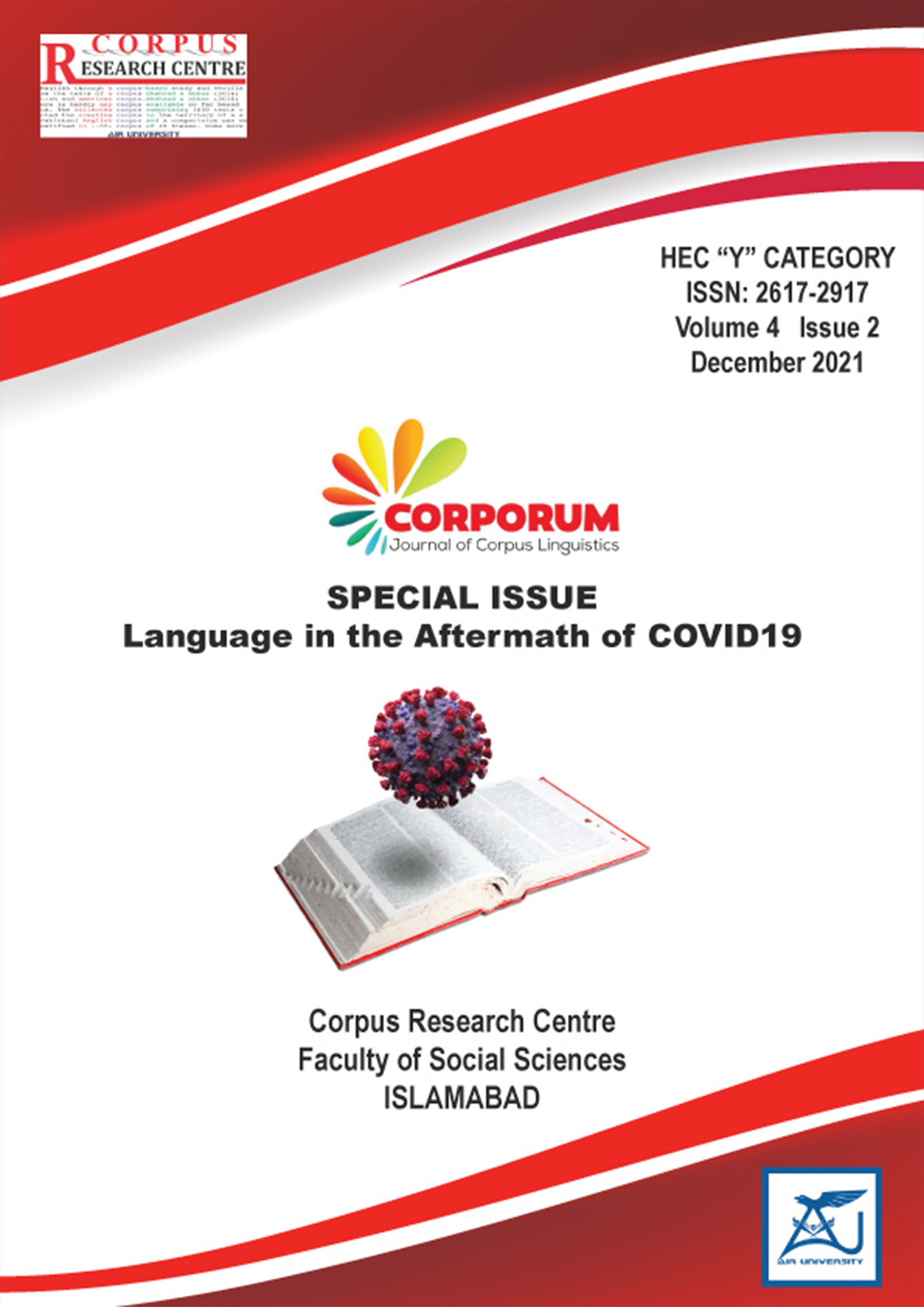 How to Cite
1.
Riaz Dar S. A Corpus Analysis of Metaphorical Expressions in Covid-19 Open Research Dataset (CORD19). Corporum [Internet]. 2021Dec.24 [cited 2022Jan.28];4(2):19-38. Available from: https://journals.au.edu.pk/ojscrc/index.php/crc/article/view/164