An Analysis of the World Convergence in Income Inequalities: A More Realistic Welfare-Based (Unbalanced Data)
Keywords:
Convergence, World countries, Income Inequality, Poverty, Panel data analysis
Abstract
An unequal world smashes the poor toughest. This paper investigates the broader concept of inequality, wrapping the convergence in incomes, income inequalities, and poverty for 189 world economies from 1980 to 2017 based on original unbalanced data as a whole and for income clusters. Being more focused on the middle and bottom class, the validity of the Neo-classical growth model, Kuznets inverted U-shaped inequality pat- tern, and world diverging into twin peaks is checked. The methodology consists of famous inequality indicators Gini, quintile shares of incomes, decile shares at top and bottom level
in the form of graphical analysis for means and dispersion (standard deviations) of average shares of incomes for successive decades. This analysis supports that the world is converging in income inequalities with fast convergence for the top level. This confirms the neoclassical growth model, partially U-shaped pattern of inequalities by negating the twin peaks hypothesis as still, three income groups exist. As a major policy implication, the massive rise of food prices in recent years indicates that instead of following the race of being specialized in industrial products, it can make human life better by providing comforts and luxuries but unable to feed it. The deprived economies should concentrate on agricultural growth and productivity with the control of the population.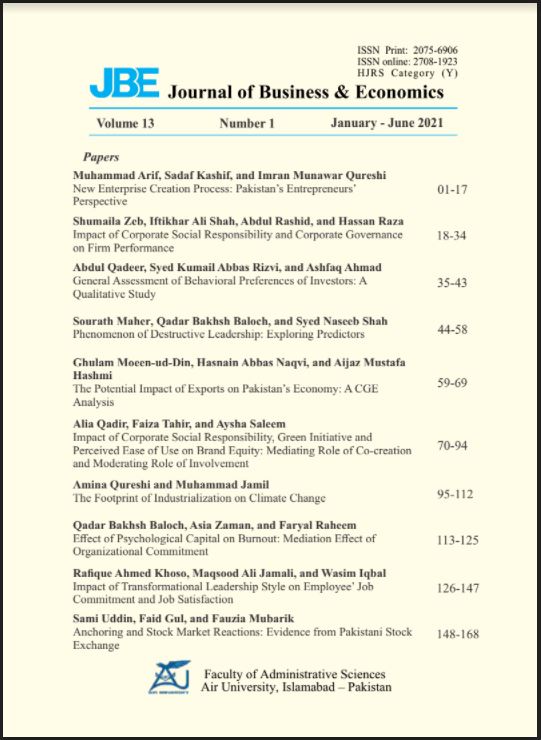 How to Cite
An Analysis of the World Convergence in Income Inequalities: A More Realistic Welfare-Based (Unbalanced Data). (2021). Journal of Business & Economics , 13(2), 50-65. Retrieved from https://journals.au.edu.pk/ojs/index.php/jbe/article/view/429