A Corpus-based Genre Analysis of Newspaper Movie Reviews
Genre Analysis of Newspaper Movie Reviews
Keywords:
Biber Connor Upton (BCU) approach, coding protocol, collocates, moves analysis, movie reviews
Abstract
In this paper corpus-based study is integrated with genre analysis that examines the discourse of the reviews of movies written in the newspapers by different reviewers. The paper attempts to elaborate how reviews of newspaper operate by investigating them linguistically and inspects different functions of communication performed with a specific discourse. The conceptual framework of this study is based on the theories of Move Analysis (Swales, 1990; Bhatia, 1993) and the notions of Discourse on the Moves by Biber et al. (2007). Reviews written in The Express Tribune and The News are collected and a special corpus is created to investigate different moves in movie reviews. The analysis of the movie reviews is done by using corpus tools that focuses on the distribution and function of surface linguistic features including move analysis, exploring the function of communication in movie reviews and studying the commonly found words in each move as well frequent collocates present in the constructed corpus. Based on the results, implications of ESP teaching and some recommendations for future research are made.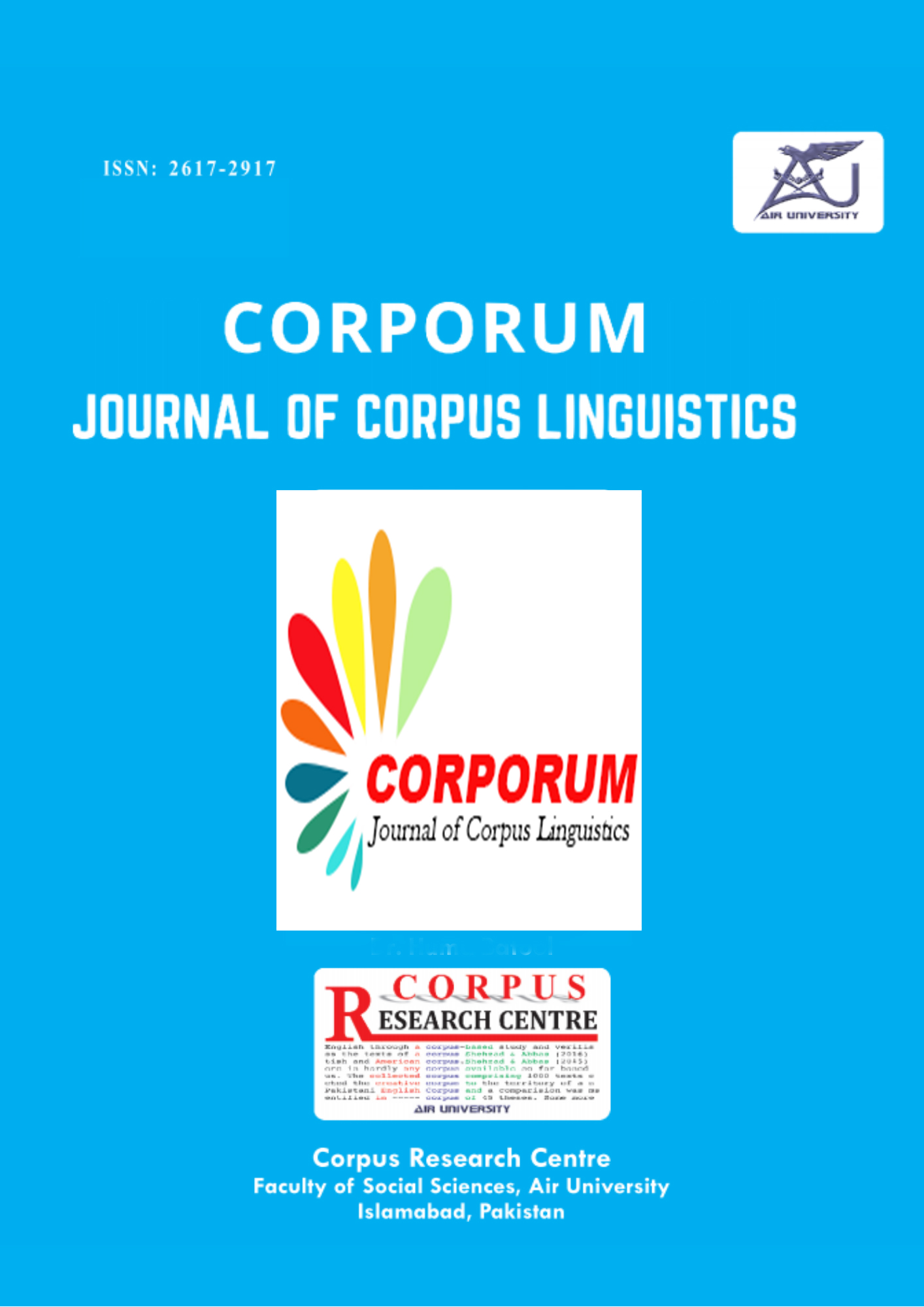 Published
2020-06-18 — Updated on 2020-07-02
How to Cite
1.
Rana A, Khan J, Zafar M, Shehzad W. A Corpus-based Genre Analysis of Newspaper Movie Reviews: Genre Analysis of Newspaper Movie Reviews. Corporum [Internet]. 2020Jul.2 [cited 2022Jan.29];1(2):63-84. Available from: https://journals.au.edu.pk/ojscrc/index.php/crc/article/view/38