A Semantic Prosody Analysis of Phrasal Verbs in Short Stories
Semantic Prosody Analysis of Phrasal Verbs in Short Stories
Keywords:
AntConc 3.4.4, phrasal verbs, semantic prosody, short stories
Abstract
Semantic prosody has been under observation since Sinclair (1991) observed that "many
uses of words and phrases show a tendency to occur in a certain semantic environment" (p. 112).
For collocation learning, near-synonyms particularly have a difficulty to understand the context
due to their similar denotative meanings but un-interchangeable semantic prosody (Xiao &
McEnery, 2006). Every writer has unique writing style and uses words according to the need. To
indulge the reader in the flow of intense emotions, writers might prefer phrasal verbs to convey
their emotions. The present study aimed to find out the writing styles of Pakistani writers through
the phrasal verbs used in the short stories of Pakistani writers. A phrasal verb is a combination of
preposition and adverb which after being used together, brings in a different meaning. Phrasal
verbs have more than one interpretation and are used in different contexts. The present study was
conducted to analyze the different meanings used in short stories through phrasal verbs. Ten
short stories were selected from Pakistani writers. Furthermore, to understand the context of the
"note word", semantic prosody of Stubbs (1996) has been used. The results showed that phrasal
verbs are infrequent in the short stories of writers. Findings suggest that the six phrasal verbs in
this study justify a notable percentage of negative and neutral semantic prosody in the short
stories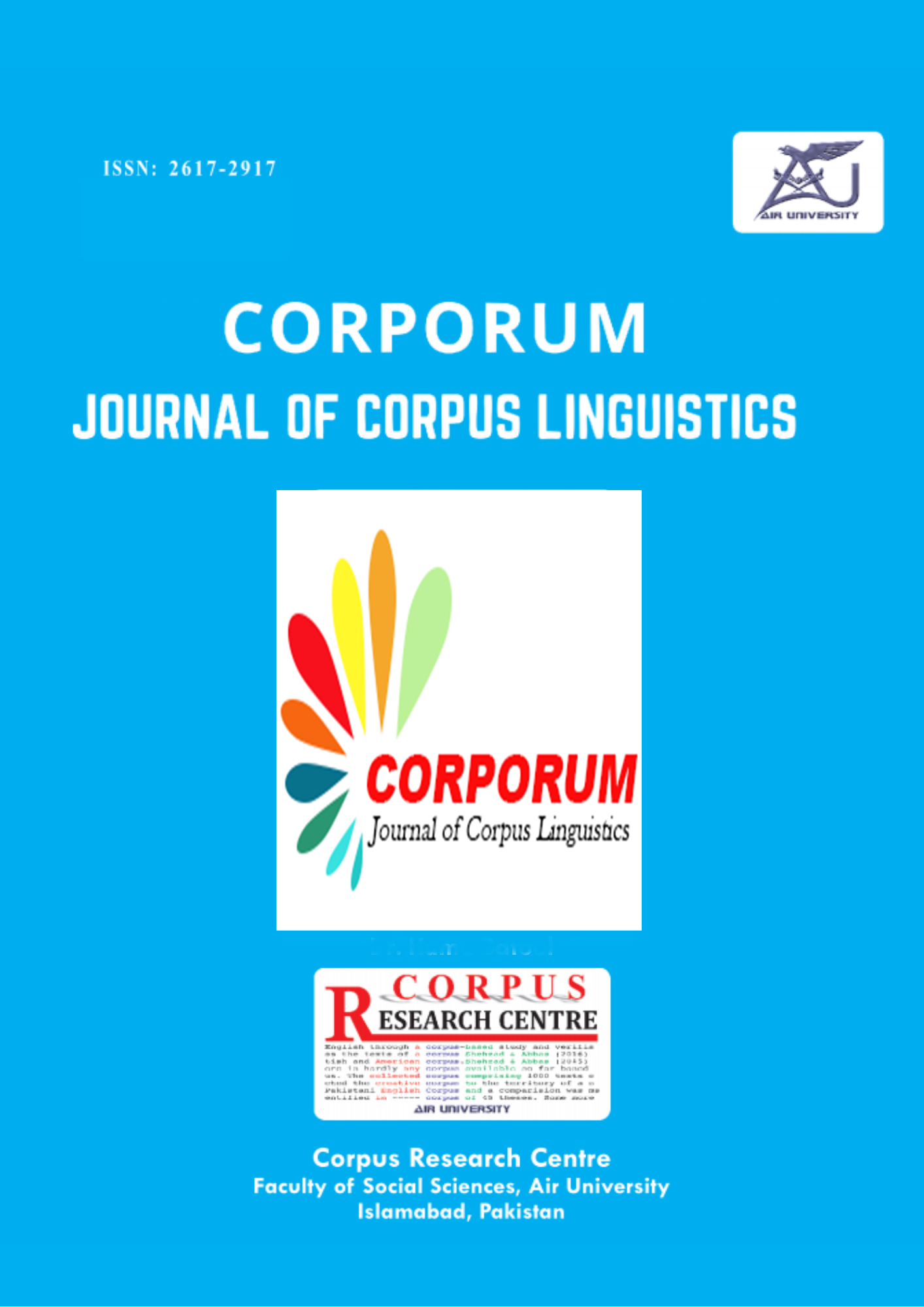 How to Cite
1.
Irfan F. A Semantic Prosody Analysis of Phrasal Verbs in Short Stories: Semantic Prosody Analysis of Phrasal Verbs in Short Stories. Corporum [Internet]. 2020Jun.18 [cited 2022May21];1(1):42-55. Available from: https://journals.au.edu.pk/ojscrc/index.php/crc/article/view/31